---
CANNABIS & MARIJUANA NEWS!
---
Tahlia Paris, 2017 Playboy Cybergirl of the Year, and Over Twenty New Creators Join Clubhouse Media Group's Newly Formed Digital Creator Platform HoneyDrip.com

Clubhouse Media Group, Inc. (OTCMKTS: CMGR) ("Clubhouse Media"), an influencer-based marketing and media firm with a vast, global social media reach of more than 400 million followers announced that Tahlia Paris, the 2017 Playboy Cybergirl of the Year, and other leading content creators joined HoneyDrip.com, a new digital platform that was designed by Clubhouse Media Group with a focus on the empowerment of creators.
---
---
Pick Your City
Cannabis Dispensary
Arizona - Arkansas - California - Colorado - Florida - Illinois - Louisiana - Michigan - Minnesota - Montana - Nevada - New Mexico - North Dakota - Ohio - Oklahoma! - Oregon - Rhode Island - Utah - Washington



---
Please tell them:
"I found you at IndicaDaily.com"
---

More states coming soon! Support (or become!) Our Sponsors and it will happen faster!
---



Curaleaf's Select Brand and Rolling Stone Expand Strategic Relationship
Curaleaf Holdings, Inc. (CSE: CURA /OTCQX: CURLF) ("Curaleaf" or the "Company"), a leading international provider of consumer products in cannabis, is pleased to announce that its Select brand has reached an agreement with cultural authority Rolling Stone to expand the co-branded Rolling Stone by Select line to additional markets across the US. The cannabis products that are "Made for Music" will launch in California, Arizona and Massachusetts in early 2022.
---



Xylem Technologies Announces Launch of Mark2 Robotic Vaporizer Assembly System at MJBizCon Expo
Xylem Technologies today announced the launch of its game-changing Mark2 robotic cartridge assembly machine. With unparalleled vaporizer production robotics technology and the ability to handle temperature-sensitive materials, Mark2 introduces cannabis companies to a truly automated filling experience–all of which can be managed with a single operator through its programmable user interface.
---



BellRock Brands Announces Exclusive Licensing Agreement with Curio Wellness to Produce Mary's Medicinals Wellness Products in Maryland
BellRock Brands Inc. , an industry-leading cannabis multi-state house of brands, today announced that the Company has entered into a licensing agreement with Curio Wellness to manufacture and distribute its iconic Mary's Medicinals line to cannabis retailers in Maryland. Curio Wellness, Maryland's market-leading health and wellness company, already manufactures and distributes BellRock's Dixie line of cannabis-infused products. BellRock anticipates that Mary's products, including its Transdermal Patches, Transdermal Gel Pen, Transdermal Compounds and Muscle Freeze, will become available through Curio Wellness during the first quarter of 2022.
---
Support Our Sponsors!
---
---
Mobile Ads by Dog Daily
We make mobile ads easy!
---
Mobile Ads by Dog Daily
We make mobile ads easy!
---
SolarDaily - Free News
Solar Industry Reporting & Promo
Power, Water, PV, Installs and more
www.SolarDaily.com
---
Advertise with IndicaDaily.com

List Your CDB, Indica, Sativa, Edibles and Dispensary Here Free.

Just Email: Editor@IndicaDaily.com

1-310-541-0015

Please send us your NEWS!
---
---

---
---
The Highly endorsed CBD Science Group announces EIS investment opportunity, helping advance Cannabis based treatments for cancer pain.
CBD Science Group PLC is pleased to announce an EIS Approved Series A funding round, on the Crowd for Angels platform. The Series A Funding is a raise of £2 million at £0.50 per share on a £12.8 million pre-funding market valuation. CBD Science Group is pioneering research, development, and the provision of access to commercially effective and affordable plant-based cannabinoid pharmaceutical medicines specifically for treating patients suffering from cancer related pain in the UK, and recently received an endorsement from the National Cancer Research Institute of the UK.
Jinjoo Labs Locks in Beauty Industry Veteran as CEO
Jinjoo Labs today announced the appointment of Louise Caldwell as Chief Executive Officer. For more than two decades, Caldwell has established an impressive track record of launching and establishing beauty brands. Caldwell will be responsible for expanding the beauty offerings of Jinjoo Labs and preparing the sale of its skincare line in retail stores across the country.
---
Support Our Sponsors!
---
Rehab Aid Overdose Statistics
---
Solar Electric Systems
Spin Your Meter Backwards
---
ABC Solar Wins 2021
Best of the South Bay
---
ABC Solar Wins 2021
Best of the South Bay
By Daily Breeze Readers
www.ABCsolar.com
---
---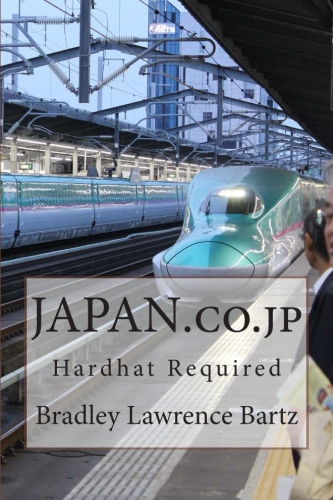 Canntab Reaches Agreement with Innovative Bioinformatics Company, 36eight Technologies Inc.
Canntab Therapeutics Limited (CSE: PILL.CN) (OTCQB: CTABF) (FRA: TBF1.F) (the "Company" or "Canntab"), the leading innovator in cannabinoid and terpene blends in hard pill form for therapeutic applications, is pleased to announce that it has reached an agreement (the "Agreement") with 36Eight Technologies Inc. ("36Eight"), a growing bioinformatics pharmacological healthcare data and technology company, which has developed a proprietary artificial intelligence and machine learning algorithm which augments the underlying clinical data/knowledge to efficiently understand a patient's unique medical needs. 36Eight's first-of-its-kind clinical intelligence software assists physicians, nurses, and pharmacists in screening for drug-cannabis interactions, and to optimize health outcomes via cannabis product dose combination, titration, and ongoing clinical assessment.
Rapiscan® Joins with SwabTek™ to Enhance Security Screening
SwabTek™ is announcing that it has entered into a distribution agreement with Rapiscan Systems (Rapiscan) under which Rapiscan will offer SwabTek's field test kits as a complement to Rapiscan's broad portfolio of security inspection systems.
---



Heir to the Kush throne, King "Krefiii" Fochion, son of cult cannabis figure, Ed "NJWeedman" Forchion, continues to take his new venue, The Joint of Miami, even higher
Heir to the Kush throne, King "Krefiii" Fochion, son of cult cannabis figure, Ed "NJWeedman" Forchion, continues to take his new venue, The Joint of Miami, even higher ...
---
Support Our Sponsors!
---
Rehab Aid Overdose Statistics
---
Solar Electric Systems
Spin Your Meter Backwards
---
Rehab Aid Overdose
Severity of nation's drug crisis
Learn More Now
rehabaid.com/overdose-statistics
---

Support Our Sponsors
California Governor Signs Historic Bill to Legalize Smokable Hemp and CBD Edibles
Nearly four years after legalizing recreational marijuana, California has finally opened the path to make smokable hemp and CBD infused foods and beverages legal. Governor Gavin Newson signed the bill earlier this month to legalize the sale of consumables derived from hemp, creating a regulatory framework for the manufacture and sale of hemp products like smokable hemp, and hemp infused foods. This new bill is welcome for many companies in the hemp industry, which has remained unregulated since the federal legalization of hemp and CBD. While companies are still waiting for California lawmakers to establish a tax scheme for hemp and hemp derivatives, they are allowed to sell their products in other states. ...more

Pro Bono Arrest Record Expungement
A new non-profit organization has recently been formed to provide a free legal service for those who have been arrested, charged, or convicted of minor criminal cannabis offense in the State of Arizona with a household income less than 4X the Federal Poverty Rate and who has been living at an address in one of the following zip codes at least three of the past five years:
Verifique™ Cannabis Test Kits Experience Heightened Demand from Concerned Parents in Advance of Halloween
Sales of Verifique™, the fastest and most accurate at-home drug testing kit on the global market, went live the week of October 5, and concerned parents across North America express huge interest in the product in preparation for Halloween. Not wishing to be left any longer in the dark as to whether or not their adolescent children are using cannabis, parents are turning to these easy-to-use, at-home test kits. Cannabis use by youth is discouraged heavily by all major health organizations and the scientific literature supports this position.
---
IndicaDaily.com for the Desktop - Same news but BIGGER letters
---
---